Embossed Flat Cards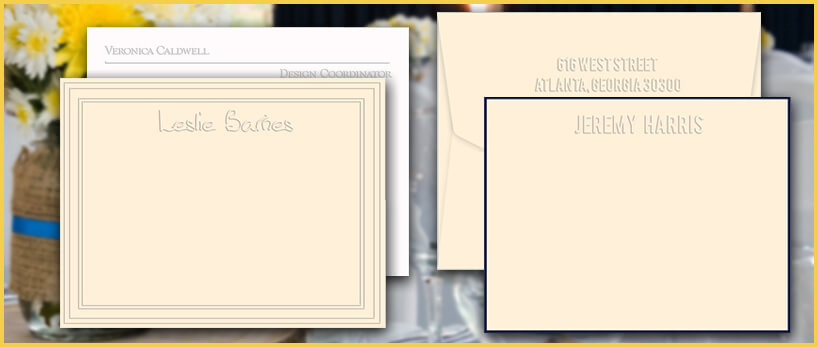 StationeryXpress embossing is the best in the business. We create a deep texture with crisp lettering and images to beautifully enhance your sentiment. They are perfect for thank yous, informal notes and longer letters.
Every design is unique because you make it unique.
Note: Embossed Flat Cards do NOT fold.
20% OFF Embossed Stationery Sale!
Use Code: EMBOSS20